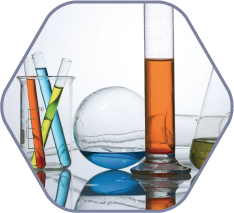 High Purity Ferric Chloride Solution
Ferric Chloride is an inorganic additive used in sewage treatment and drinking water production. Graphec® OneButton systems allow production of high purity ferric chloride by mixing and reacting of hydrochloric acid and iron oxide powder.
Our packages are turn-key units, complete of intermediate storage vessels, powder handling device, reaction and filtration sections. If not available on site, utilities are integrated in the package. Commissioning and start-up assistance can be provided in order to train operators to manage the unit and to minimize downtime.
Our graphite heat exchangers are integrated into the system to allow almost complete heat recovery, so to almost eliminate energy costs for hot water and cooling tower. Complete thermal recovery leads to many advantages such as: lower operating costs (competitiveness against traditional system), low environmental impact and lower investment cost for utilities.