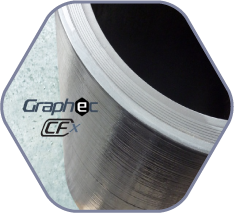 Graphec® - The Tailor-Made Graphite
Ecarb produces graphite process units, such as exchangers, columns, quenchers, etc. Not being a producer of raw graphite, we wisely select the best materials from qualified Western producers*, based on a single criterion: to make the optimal grade available to our customers for each specific device. An excellent quality level which corresponds to a competitive price, limited to the technological content of the product. No extra administrative, financial or commercial costs. Expertise and technology, nothing else.
*ECARB only uses graphite approved in accordance with AD-2000 N2, produced in Europe or the USA. We do not use materials of Indian or Chinese origin.